Leadership Team
Vicki McKnight
General Manager
Read about Vicki

Vicki has more than 30 years experience in public and private medical laboratories in NZ & the UK. Prior to becoming General Manager Vicki held a number of laboratory and management roles, most recently as Wellington SCL's Laboratory Operations Manager, and before that as General Manager Corporate Services for Aotea Pathology.
Dr Richard Steele
Medical Director
Read about Richard

Richard has extensive experience in laboratory services both here and in Australia. He works currently in a significant number of tertiary, community and hospital based laboratories across New Zealand. He also has experience all aspects of clinical immunology and immunopathology including allergy, autoimmune diseases, primary immunodeficiency and HIV. He has written a large number of papers in the area of clinical immunology and immunopathology. Dr Steele has a particular interest in autoimmune disease and quality assurance. He also has had extensive laboratory experience both in New Zealand and Australia

Dr Steele was previously the New Zealand Vice President of the College of Pathologists Australasia

He is currently the Chair of the New Zealand Clinical Immunology and Allergy Group and sits on the Medical Advisory Committee for IANZ. Dr Steele also is a member of the RCPA/RACP Joint College Training Committee for Clinical Immunology and Immunopathology. He is also an examiner for the RCPA.

He holds academic positions with the University of Otago (senior lecturer) and Victoria University Wellington (Adjunct Professor)

Dr Steele has a passion of laboratory services and delivering high quality and relevant results for the people of New Zealand.
Anatomical Pathologists
Dr Rachel Barber
Anatomical Pathologist
Read about Rachel

Dr Barber has worked for HVDHB and CCDHB over the past 10 years with a special interest in breast and medical renal pathology. She is a Breast Screen Pathologist for Breast Screen Central and she enjoys working closely with the Wellington regional breast team of surgeons, radiologists, radiation and medical oncologists, and breast care nurses. She also works closely with renal physicians from the Hawkes Bay, Nelson and Wellington presenting cases at the weekly renal team meetings. Dr Barber has been a tutor and lecturer at the Wellington School of Medicine and is on the Royal College of Surgeons Pathology Committee for the setting of the Surgical Sciences Exam.

Rachel enjoys living in Wellington where she can be guaranteed to escape to the Wellington International Film Festival every year.
Dr Samuel Benison
Anatomical Pathologist
Read about Samuel

Sam completed his pathology training in Wellington and is now involved with both the regional lymphoma group and the bowel screening programme. He also has an interest in gastrointestinal and breast pathology.

Away from the microscope he enjoys sports and family life.
Dr Peter Bethwaite
Anatomical Pathologist
Read about Peter

Dr Peter Bethwaite trained in pathology in Wellington with post-graduate training in Oxford UK. He was for many years one of the principal pathologists in Medical Laboratory Wellington and later Aotea Pathology and additionally worked as a cytopathologist for Capital and Coast Health and as an academic pathologist with University of Otago Wellington. As well as his work as a surgical and cytopathologist Dr Bethwaite has held many roles within the Royal College of Pathologists of Australasia and the International Academy of Pathology [IAP]– he is the current President of the Australasian Division of the IAP. Dr Bethwaite has special interest in cytopathology, urologic, endocrine and gynaecological pathology.

Outside of work Dr Bethwaite is a hobby farmer living on a rural property in Pauahatanui where he has a horse stud with his fellow pathologist wife Dr Catherine Koleda.
Dr Helen Brasch
Anatomical Pathologist
Read about Helen

Dr Brasch began her pathology training in Auckland, and completed it in Wellington. She has been a pathologist at Hutt Hospital since 2000. Her areas of special interest include breast pathology, head and neck tumours and vascular anomalies. She is member of ISSVA.

When not at Hutt Hospital, Helen is a Research Fellow at the Gillies McIndoe Research Institute, where she adds her expertise to the research team in the projects they undertake.

When not at work Helen attempts to keep her family and house organised.
Prof Brett Delahunt
Anatomical Pathologist
Read about Brett

Brett Delahunt is an anatomical pathologist with a specialist interest in urological pathology. He is currently Professor of Pathology and Molecular Medicine at the Wellington School of Medicine and Health Sciences, University of Otago.

Professor Delahunt is currently Editor of the international journal Pathology, and a member of several editorial boards of journals including The American Journal of Surgical Pathology, Histopathology and Human Pathology.

Professor Delahunt has received numerous academic awards. Most recently he was selected as the Science and Technology Wellingtonian of the Year at the 2019 Dominion Post Welly awards.

His research interests involve all aspects of urologic pathology, with emphasis on the diagnosis, classification, genetics and prognosis of prostatic and renal neoplasia and to date has authored more than 500 publications.

Since 2009 he has been an International Member of the College of American Pathologists Genitourinary Cancer Reporting Panel. He is currently part of an international consortium, co-ordinated through the Karolinska Institute in Sweden, that is investigation the utility of artificial intelligence in the diagnosis of prostate cancer.
Dr Stuart Johnson
Anatomical Pathologist
Read about Stuart

Stuart finished his specialist pathology training in Wellington Hospital and has worked at Hutt Hospital since 2008, including clinical head of department under the DHB, and lead anatomical pathologist at Hutt site under Wellington SCL.

He is part of the regional melanoma multidisciplinary group and also has an interest in Head and Neck, and Breast Pathology.
Assoc. Professor Diane Kenwright
Anatomical Pathologist
Read about Diane

Diane is a histopathologist with special expertise in renal, gynaecological, eye and breast pathology.

Diane is also Deputy Dean and Head of Pathology and Molecular Medicine at the University of Otago, Wellington.
Dr Catherine Koleda
Anatomical Pathologist
Read about Catherine

Dr Catherine Koleda completed her undergraduate medical degree at the University of Sydney. She moved from Australia to Wellington, NZ in 1999 where she commenced and completed her Anatomical Pathologist training. During her training and early consultancy she held positions including Lecturer in Pathology at the University of Otago Wellington School of Medicine and Honorary Secretary of the Royal College of Pathologists of Australasia. Her professional interests include breast, gynaecological and lymphoma pathology as well as cytology. The mother of two daughters (aged 7 and 12 in 2017), her additional personal interests include a love of NZ rural life in particular equestrian competition and equine husbandry.
Dr Vanaja Mutharajah
Anatomical Pathologist
Read about Vanaja

Dr Mutharajah received her Medical degree from Australia. She have had the opportunity of doing pathology training both in Australia and New Zealand. Since 2010, she has been working as a pathologist at Wellington Hospital. Her special areas of interest are lymphomas, CNS tumours and interstitial lung disease.

Outside of work, she enjoys the Wellington city life, and a highlight is attending cricket or rugby (Union!) matches. She enjoy travel, including in New Zealand with its natural landscape of glaciers, volcanic lakes and hot springs.
Dr Rupa Maitra
Anatomical Pathologist
Read about Rupa

Dr Maitra qualified as a pathologist in 2002. Her areas of interests are in dermatopathology, GI pathology and soft tissue pathology. Rupa works part time as a histopathologist.

Her other job is as violinist, performing with Duo Tapas and Orchestra Wellington and teaching violin at her studio in Wadestown. In her spare time, Rupa, who holds an MA in creative writing from the IIML at Victoria University, writes fiction.
Chemical Pathologists
Dr Melissa
Yssel
Chemical Pathologist
Read about Melissa
Clinical Microbiologists
Dr Michelle
Balm 
Clinical Microbiologist
Read about Michelle

Dr Balm has special interests in epidemiology and control of communicable diseases especially multidrug resistant organisms, and innovative diagnostic strategies including molecular diagnostics.
Dr Tim
Blackmore
Clinical Microbiologist
Dr Max
Bloomfield
Clinical Microbiologist
Read about Max

Dr Bloomfield trained in microbiology and infectious diseases at Wellington Hospital and University College London Hospital, UK, leading to fellowship with RCPA and RACP. Whilst in the UK he completed two masters degrees: an MSc in clinical microbiology at Queen Mary, University of London and an MPhil in epidemiology at the University of Cambridge. Dr Bloomfield has a wide range of interests within microbiology and infectious diseases, including diagnostic stewardship and antimicrobial resistance.
Haematologists
Dr Huib
Buyck
Haematologist
Read about Huib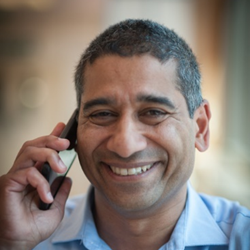 Dr Alywn 
D'Souza
Clinical Haematologist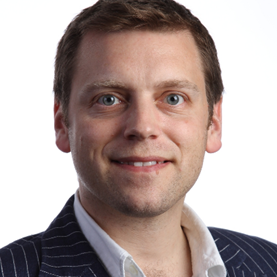 Dr Robert
Weinkove
Consultant Haematologist
Read about Robert

Dr Weinkove studied medicine at the University of Cambridge and Kings College London, and trained in haematology at Guy's and St Thomas' Hospitals in London and the Medizinische Hochschule Hannover in Germany. He has practiced clinical and laboratory haematology at Wellington Blood & Cancer Centre since 2012, and holds a joint cancer immunotherapy research position at the Malaghan Institute of Medical Research.
Immunologists
Dr Anthea Ananthararaj
Immunologist
pathologist@wellingtonscl.co.nz
04 245 0228